Terminal Block Kit
$
11.57
In Stock
Get this part fast. Average delivery time via standard shipping: 1.8 days.
PartSelect Number
PS470125
Manufacturer Part Number
5303935058
Manufactured by
Frigidaire
Product Description
Terminal Block Kit Specifications
This surface burner terminal block kit comes with interchangeable mounting brackets, terminal box, ceramic wire nuts, heat shrink protective tubing and wires.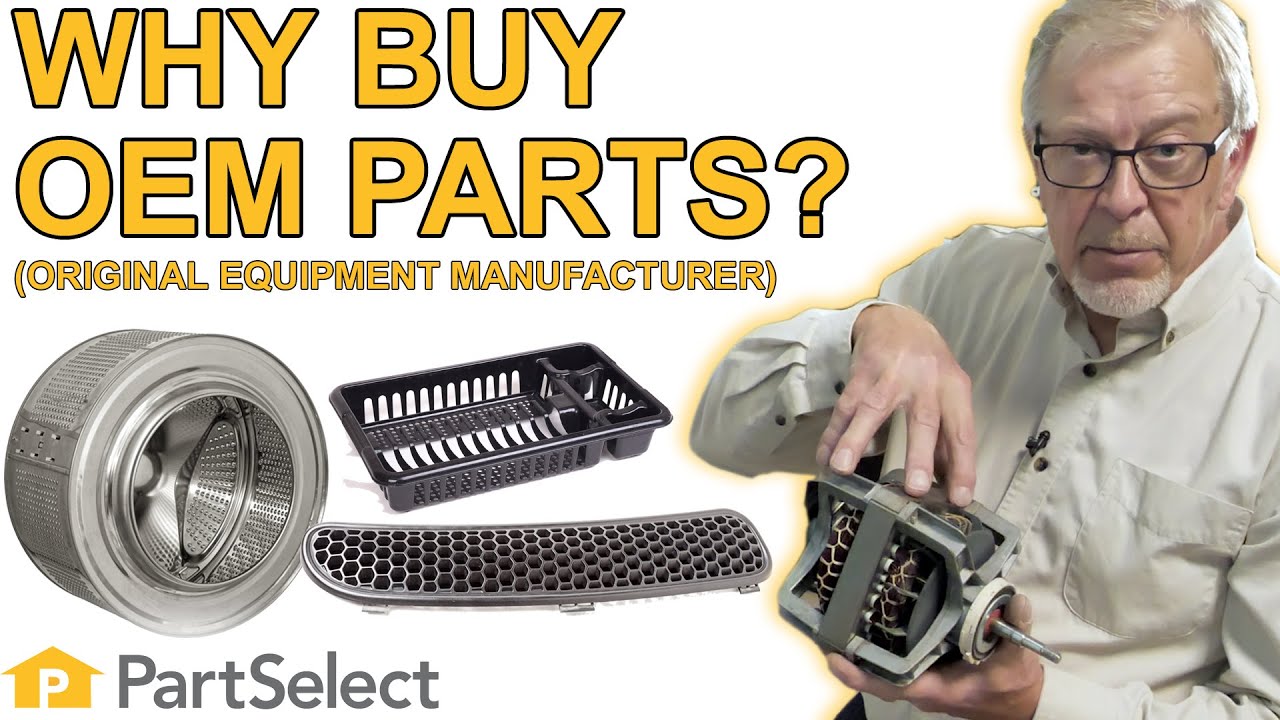 How Buying OEM Parts Can Save You Time and Money
Troubleshooting
This part fixes the following symptoms:
Element will not heat | Will Not Start | Oven not heating evenly
This part works with the following products:
Range, Cooktop, Wall Oven.
This part works with the following products:
Frigidaire, Tappan, Kenmore, Kelvinator.
Part# 5303935058 replaces these:
AP2591744, 12871, 5303935058, 08002879, 08002916, 08002917, 08002918, 08002919, 08003109, 08008697, 08008699, 08010475, 08011433, 08011962, 08012830, 08012865, 08067829, 08950054, 09957075, 3008769
... Show more
, 3016601, 3016957, 3018000, 3051402, 3051825, 318366400, 355L120S01, 42822, 5300219245, 5301167733, 5303016957, 5303211301, 5303285957, 5303304731, 5303310284, 5303912666, 709T026P01, 709T026S01, 709T026S02, 709T034P01, 709T034S01, 709T045P01, 709T045S01, 8002916, 8002917, 8002918, 8002919, 8010475, 8012865, 8067829, 9175, A1505240, A1505979, AE042023, AP042024, G54972, G55667, K001167470, K001167733, K001315483, K001319226, K1167204, K1167205, K1167470, K1167733, K1310415, K1311332, K1312169, K1312179, K1312800, K1315200, K1315483, K1319226, K1323861, K1323982, K5043104, K5043105, K5118101, K5118102, K5118103, K5118104, K5118105, K5137801, P042024, PP042024, Q000160979, Q000212097, Q000219245, Q160979, S5303310284 Show less
Questions and Answers
We're sorry, but our Q&A experts are temporarily unavailable.
Please check back later if you still haven't found the answer you need.
16 questions answered by our experts.
Your search term must have 3 or more characters.
Keep searches simple. Use keywords, e.g. "leaking", "pump", "broken" or "fit".
Sorry, we couldn't find any existing answers that matched.Try using some different or simpler keywords, or submit your new question by using the "Ask a Question" button above!
My burner element will not hold temperature. The same burner workers properly in the other stovetop socket. Will part #27 fix that?
For model number FFEF3015LWC
Hi Robin, Thank you for your question. If the burner is not working correctly, the issue is the burner switch that controls it and you will need to test it with a multimeter to verify it is working correctly. If it is not you will need to replace it. An infinite switch allows the user to set the heat from low to high and everywhere in between, hence the name "Infinite." This switch differs from a "Low-Medium-High" switch, which provides only three heat settings. The infinite switch uses a bimetal switch and physically moves through the process of heating and cooling, causing the main switch contacts to open and close and controlling the power applied to the heating elements.Typically, when an infinite switch malfunctions, the surface element will not heat, or it will remain on high in every position. Before repairs or testing can begin, you must disconnect the electricity at the fuse panel, at the circuit breaker panel, or by pulling the plug. Make sure the power is off before proceeding. A jolt from 220 volts can be fatal, use caution!. Next, depending on your appliance type/model, access the infinite switch using one of the following methods: For most standard models, remove the back panel. On models with front-mounted controls, the panel is attached with screws on both ends. Remove the screws and tilt the control panel, being careful not to let the wires disengage from the components. For models with a removable backsplash, simply lift the backsplash, rest it on the cooktop and remove the screws to access the components. If you are working on an eye-level range or wall oven, remove the control panel by opening the door and removing the screws that secure it. The screws may be located under the front of the exhaust hood or below the control panel. If the control panel is hinged, tilt the control panel towards you. Some models will require that you remove the rear panel and front panel before work can begin. If the front control panel is glass, remove the screws securing the trim that holds the glass in place. Test for continuity between the switch contacts: Remove all wires from the switch terminals. (Remember to label them!) Set the infinite switch on high and place your ohmmeter on the L2, H2, P and H1 terminals to check for continuity. If there is no continuity between L1 and H1 or between L2 and H2, the infinite switch is defective. If there is no continuity between P and H1, the indicator light circuit is defective. Remove the infinite switch by removing the screws or nuts that hold it in place and install a new infinite switch by following the disassembly instructions in reverse order. Be sure to follow the wiring diagram and install the wires to the correct terminals. REMEMBER YOU ARE WORKING WITH 220 VOLTS - USE EXTREME CAUTION!!! I hope this helps. Thank you and have a great day!
16 people found this helpful.
The baking element will not heat at all. The control panel appears to work properly. I can see the light next to the word bake come on, and the light next to preheat come on too. The element appears to be in good condition.
For model number FFED3005LWA
Hi Doug, Thank you for the question. The element can still be defective without physical damage. If the top element still comes on when in the broil setting, I suggest replacing the Bake element. Good luck with the repair!
14 people found this helpful.
Top or bottom elements will not work on this Frigidaire electric range
For model number FEF352AWG
Hi Jeff, Thank you for your question. There are only a few parts that you would need to check to see if they are working. You should test your bake and broil elements, you should also test your temperature sensor as well. You can test all of these parts with a multi meter. If they are all working then it would be your electronic control board that is the issue. I hope that helps. Good luck with your repair.
9 people found this helpful.
Guicho Diaz
January 17, 2019
Does this kit come with terminal block? I noticed the installation video shows like it comes with it but i see you have a terminal block on the list of parts with a way higher price!
For model number fec36c4ac
Hello Guicho, thank you for your question. Yes, this kit does come with the burner terminal block. The other terminal block is not for the burner but for the unit itself where the power cord comes into the unit. I hope this helps!
4 people found this helpful.
The terminal block and heating element were both replaced but the burner still doesn't work. Is there something else that should be checked or replaced? This is the large burner on 18yr old kenmoor range.
Hello Scott, thank you for contacting us, In order for us to locate the correct parts and repair information we will require the model number of the unit. Once you have located the model number please feel free to resubmit the question and we will be happy to help you. Look forward to hearing from you!
2 people found this helpful.
REBECCA
November 29, 2017
How do i convert from gas to propane for my oven
For model number FFGF3015LB
Hi Rebecca, Thank you for your question. I have linked the information to the LP conversion kit down below for you. It does come with instructions on how to install it. It is recommended that you follow the instructions that come with the kit. If you are not comfortable doing this repair, contact a certified technician to install the kit for you. First you will remove the bottom drawer of your appliance. Press in on the tabs that are on the rails to remove the drawer. Then you will remove the protective cap of the regulator. You will then have to unscrew the metal cap. Once you have the cap out, all you have to do is turn it around when screwing it back into place with the protective cap. Your oven burner has an adjustable orifice. You will have to use a wrench to adjust it. Turn the orifice counter clockwise until it bottoms out, then you will turn it approximately 1 and 1/2 turns. Turn your oven on and check the flames. You want to see blue flames only. If you have flames with yellow tips, you need to adjust your oven burner orifice some more. Put your drawer back on. To change the cooktop burner orifices, remove your grate, burner cap, and your burner head to reveal the old orifice. Each burner cap will have a letter underneath of it that will indicate which orifice you will have to put in that spot. Look at your instructions sheet for matching the orifices to the correct burner. Be sure to keep your natural gas orifices just in case you may need them again. Good luck with your repair.
2 people found this helpful.
Related Parts:
Ed Mendoza
October 21, 2019
Hello. My Frigidaire oven won't heat up. Neither the broiler nor the baking work. The four top burners work just fine. I checked the breaker box first with no problems there. I unplugged the back of the oven from the wall for a few minutes, cleaned the area behind there while i was waiting and plugged it back in. Still no oven or broiler!What should i check first inside the oven? thanks ed
For model number FFEF3011LWD
Hello Ed, thank you for inquiring. This is most likely due to a faulty temperature sensor, or Probe, part number PS12724046 for your model range. You can test it with a multi-meter. At room temperature it should read at about 1100 ohms of resistance to be functioning properly. You may also want to consider the Electronic Clock Timer, part number PS1528267 for your range as the cause. Good luck with your repair!
2 people found this helpful.
Victoria
November 12, 2019
Will this terminal block fit my model number?
For model number 73-3849
Hello Victoria, thank you for your question. Yes, the block PartSelect Number PS470125 is compatible with your specific unit. Good luck with your repair!
2 people found this helpful.
Range top elements work. Oven,control module,oven lights do not work.
For model number 970 687722
Hi Larry, we can't be 100 percent sure but it is likely the control module needs replaced. Thank you for your question and good luck with your repair!
1 person found this helpful.
The burner small burner actually exploded with a pot of boiling water on it , very scary . Turned breakers off on stove i know its 220 . Pulled coil burner yes its done . I'm thinking its terminal block so i ordered it to replace . Light stays on for the power to element is this why the reason ? Terminal bad ? Of coarse i switched a good coil to see if it worked in that burner and it didn't . I look forward to your reply . Thk u
For model number Tef351ewf
Hi Robert, Thank you for your questions. We are sorry to hear that this happened. If the surface element exploded, the terminal block may resolve this issue from happening again. There are also some other things that you will need to check. Check the wires responsible for providing power to the element. If the wires become loose they can cause sparks. Large sparks coming from the wires can sometimes cause the element to explode. If the wiring and the element socket are fine, then the cooktop may be defective and it will need to be replaced. If the element was wearing out, then it also could have caused the explosion. Worn coils sometimes develop bubbles or cracks. When you see this, it is time to replace the element. It is important to inspect your stove on a regular basis for signs of wear or damage. We hope this helps! Good luck with the repair and if you have any questions, please let us know.
1 person found this helpful.
Part Videos
Replacing your Frigidaire Range Terminal Block Kit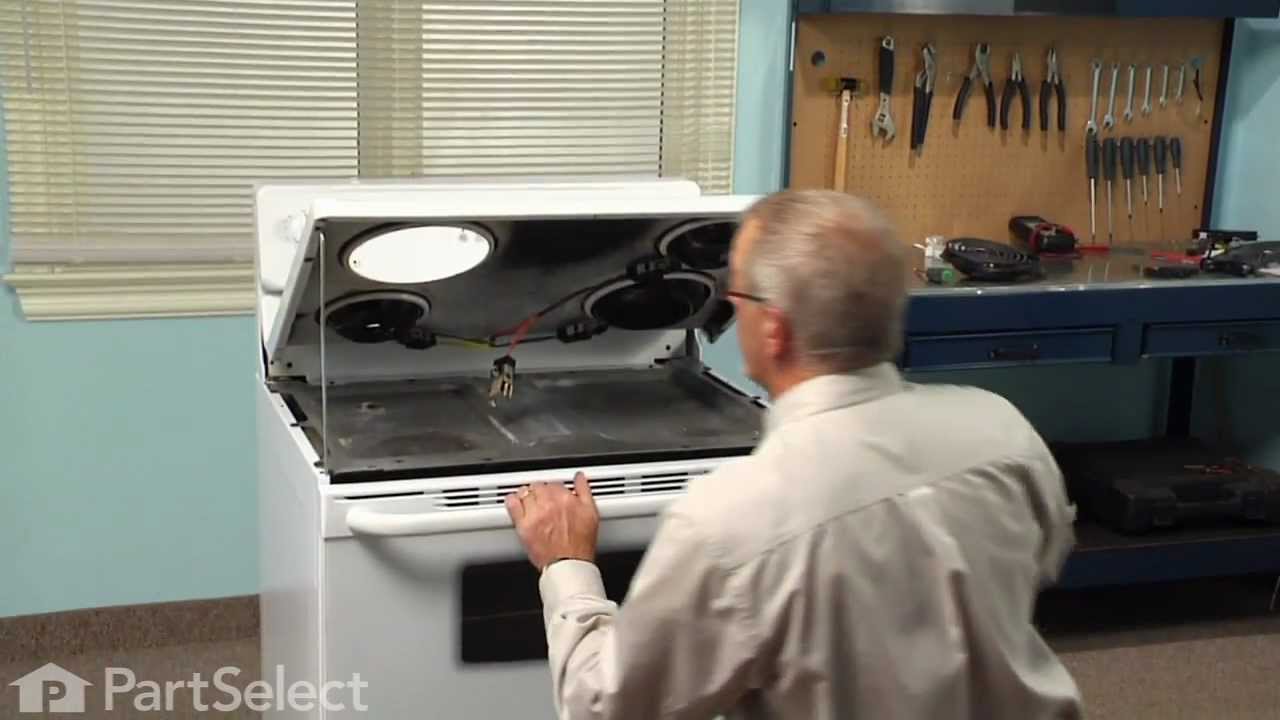 Customer Repair Stories
Your search term must have 3 or more characters.
Keep searches simple. Use keywords, e.g. "leaking", "pump", "broken" or "fit".
Sorry, we couldn't find any existing installation instruction that matched.
Customer Reviews
Filter By Rating:
5 Stars

19

4 Stars

3

3 Stars

0

2 Stars

0

1 Star

1
Your search term must have 3 or more characters.
Keep searches simple. Use keywords, e.g. "leaking", "pump", "broken" or "fit".
Sorry, we couldn't find any existing reviews that matched. Try using some different or simpler keywords.
Verified Purchase
Easy to install
I have replaced this part a few time (cheep stove, alot of canning done on it. I burn them out fast) and it is very easy to replace. Comes w directions as well
Verified Purchase
Worked Great
I was really happy with how fast the part arrived. My stove is working again!
Carmelina R
- June 22, 2021
Verified Purchase
Terminal block kit
Received all the parts needed to make the burner on the stove top work again. Don't take long to install at all.
Verified Purchase
Easy to install
Install was ez pz and it works as expected
Anne-Marie P
- March 21, 2021
Verified Purchase
Easy repair and works well as expected
The parts were the right ones and now my stove is working as it used to
Carlos V
- February 10, 2021
Verified Purchase
Repair was easy, it works as intended.
Part done by Electrolux. Compatible with most electric ranges.
Dimitrios G
- January 20, 2021
Verified Purchase
Quick and Easy Installation
This replacement part is a better design; the female contacts are thicker, wider and longer than original part ensuring good contact and snug fire with elements male inserts. Installation was not complicated requiring some pliers and a screwdriver. Thanks my mother is super happy with the repair.
Garth D
- November 30, 2020
Verified Purchase
easy fix
part arrived quickly, as always
Gregory W
- October 10, 2020
Verified Purchase
Fast and great repair.
Works like it should now. One thing though would be good to supply screws.
Jonathan P
- August 25, 2020
Verified Purchase
Work as expected
Saved me lots of dollars doing the repair myself. The how to video was very nice and straightforward. Thanks!
Model Cross Reference
This part works with the following models:
PartSelect Number:
PS470125
Manufacturer Part Number:
5303935058
Brand
Model Number
Description