Electronic Control Board
$
549.25
In Stock
Get this part fast! Average delivery time for in-stock parts via standard shipping: 1.8 days.
PartSelect Number
PS10064572
Manufacturer Part Number
W10756692
Manufactured by
Whirlpool
Product Description
Electronic Control Board Specifications
This part helps with the tumble and spin cycle. If your motor won't run in either the wash or rinse cycle or if the fuse on the board is blown, then you have to replace this part. The fuse is not sold separately. NOTE: Motor is sold separately.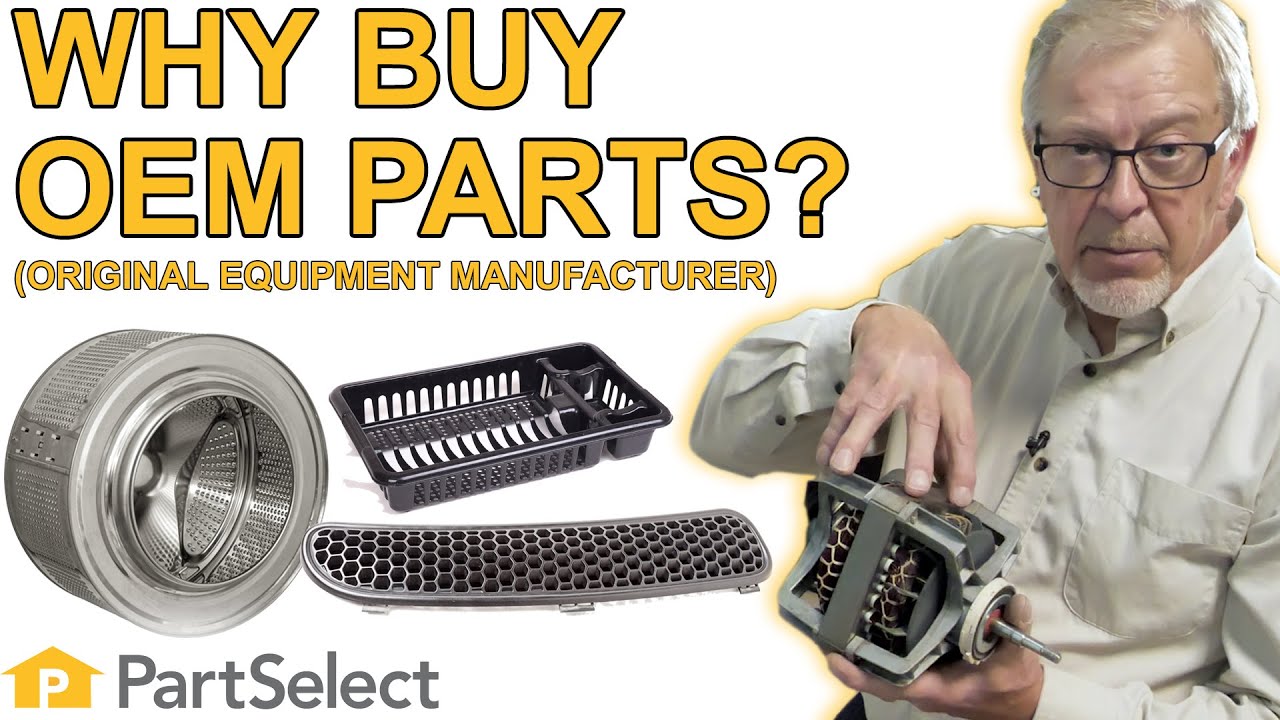 How Buying OEM Parts Can Save You Time and Money
Troubleshooting
This part fixes the following symptoms:
Pumps but will not spin | Will Not Start
This part works with the following products:
Washer.
This part works with the following products:
Kenmore, Whirlpool, KitchenAid, Maytag.
Part# W10756692 replaces these:
AP5956390, 8181693, 8181693R, 8182679, 8182705, 8182706
Questions and Answers
We're sorry, but our Q&A experts are temporarily unavailable.
Please check back later if you still haven't found the answer you need.
10 questions answered by our experts.
Your search term must have 3 or more characters.
Keep searches simple. Use keywords, e.g. "leaking", "pump", "broken" or "fit".
Sorry, we couldn't find any existing answers that matched.Try using some different or simpler keywords, or submit your new question by using the "Ask a Question" button above!
Washer had door lock error code. I already installed a new door lock assembly and it did not fix the problem. When i attempt to start the machine, i do hear, although faintly, the six clicks that the machine makes while attempting to lock the door. Does this mean that the problem is in the control board? I'd like to find out before buying one and attempting to install it. Are there any other possibilities i should rule out first? Thank you!
For model number ghw9460pw1
Hi Lisa, Thank you for your inquiry. To verify if the electronic control board is causing the issue, I would test it with a multimeter to check the continuity on it. If it is not causing the issue some other parts you may have to check are the door hook/strike, the temperature sensor, the hold to start button, the door handle, the flowmeter, the drive belt and the control knob. I hope this helps. Thank you and have a great day!
1 person found this helpful.
My control settings have been on the fringe with certain cycles getting stuck before drain and spin. I used to work around it by using other settings. During the last wash, it would not drain or spin at all and locked the machine, where it would not open. I unplugged and plugged it back in and got an electric shock. I was able to get clothes out after I unplugged it, but I am afraid to plug it in again. Is the machine fixable?
For model number MFW9700SQ1
Hi Kim, Thank you for your question. If the control settings on your washer are not working correctly and the washer is not draining or spinning as it should, you will need to check the electronic control board to see if it is the problem. You will need to visually inspect the electronic control board for any signs of wear, damage, cracking, or burning. If you find any of the above, you will need a replacement main control board. Use caution when replacing a control board as sometimes the burned components are caused by external component failures. These will need to be identified and corrected before installing a new control board. You should also check the door lock as well. If this part is not working correctly, it can cause issues throughout the washer. To test the switch for continuity, unplug the washing machine and remove the front panel in order to access the switch. Once you have access to it, remove the switch in order to test it. Using a multi-meter set to the Rx1 setting, place the probes on the switch's terminals, you should receive a reading of infinity. With the probes still on the terminals, press in on and hold the switch's button, your reading should change to zero or roughly zero. If your test results differ from those above, you will need a replacement door switch & strike. I hope this helps. Thank you and have a great day!
1 person found this helpful.
My machine will not start. It shows error code FdL and makes clicking noise in back of machine.
For model number GHW9150PW0
Hello Ronald, Thanks for your question. It is possible the door lock mechanism (part number PS11745016) is broken or removed, or the door lock unit (part number PS11744910) has failed. Disconnect power and unplug unit to check door switch/lock unit. Check the wire harness connections to the Central Control Unit (CCU) and the door switch/lock unit. Note that the unit will attempt to lock itself during this error six times before displaying the error code. I hope this helps.
Related Parts:
BILL MCLAUGHLIN
August 18, 2021
Washer works fine until the last cycle the washer empties but does not spin dry all else is good and spins in other cycles. Maybe the last spin is faster than the others and it is just played out?
For model number wfc7500vw
Hello Bill, thank you for your question. If the washer is not spin drying your clothes make sure the drain hose is not bent and restricting water to drain out. It is also a good idea to remove the hose from the drain pump and check the pump and drain hose for any blockages. Your washer has a filtering device down and near the pump called a drain filter, check this filter for debris. You can test the drain pump with a multimeter. Unplug the appliance from the electrical outlet before you begin. Touch a probe to each of the terminals on the pump. A reading of zero or infinity, means the pump requires replacement. Part number: PS11755180. The belt on the pump or motor may also be worn or stretched. This causes wet clothes after a wash cycle is completed. If there are visible signs of wear, replace the belt. Part number: PS11749958. We hope this helps! .
Related Parts:
My maytag epic model mfw9800tq0 is putting a F11 code i replaced the locking mechanism with no luck. Was told I need to replace the mcu. What can I do to make sure that is the correct part i need?
For model number Mfw9800tq0
Hello Amanda, Thank you for your inquiry. F11 indicates a communication error between motor control board and the main control board in the console. The motor control board for the model number that you have provided is part# PS10064572. We hope this helps and if you need help placing an order, customer service is open 7 days a week. Please feel free to give us a call. We look forward to hearing from you!
Related Parts:
When I turn my control switch from normal to heavy duty the quick wash lights up. The washer works fine in normal mode but will not go into heavy duty or sanitary.
For model number ghw9200lw
Hi Jim, Thank you for the question.This sounds like there us an issue with the Electronic Control Board. The board is not repairable so it will need to be replaced. Hope this helps!
What ever cycle i'm using normal, quick etc. The washer fills with water, washes, empties. When it goes to rinse cycle it starts peeping flashes codes f/h and stops. Did this about a month ago. We followed manual instructions unplugged and checked hoses. Plugged back in and it worked but after washing about a month started doing it again. We repeated those steps but still does not go into rinse cycle.
For model number GHW9400PL0
Hi Joanne, Thank you for your inquiry. The FH code means that you have a pressure switch failure or there is no water entering the washing machine. If this is happening you will need to make sure that the water lines are free of any obstructions and the that the water taps are turned on and that you are getting good water pressure. You will also need to check the pressure switch and the water inlet valve to make sure they are working correctly as well. I hope this helps. Thank you and have a great day!
How long for part to arrive once ordered
For model number 10045872322
Hello Terry, thank you for your question. This part is in stock so it would be able to be shipped right away. We have three shipping options for this order EconoShip (Usually 3-7 Business Days) ($7.45) Standard (Usually 2-3 Business Days) ($9.95) Next Business Day ($24.95) I hope this helps.
F 11 code. Ran the diagnostic check. Took advantage of the youtube gurus.The suggestion of removing the front plate at the bottom and checking the three blue wires plug on the mcu box for connection. remove top panel check all connections on ccu. all in good condition. note: each plug was removed and examined. on both mcu ccu box'. ran a few test cycle and each came back with the f11 code. if one or the other, ccu or mcu is bad how do i go about finding the bad one. thanks
For model number GHW9150PW1
Hi R M, Thank you for your question. To verify which control board is causing the issue, you will need to inspect them visually. You will need to check them for signs of electrical arcing or burned or damaged components on the boards. We hope this helps! Good luck with the repair!
We get f11 error all the time. It seems very random. Sometimes at the start of the wash cycle and sometimes between rinse, spin cycles and sometimes the error doesn't show up at all. Is the an electronic control board issue? Thanks cari
For model number 11042926200
Hello Cari, Thank you for your inquiry. We have researched your model and the F11 error code indicates a communication issue between the washer motor control board in the pump and motor assembly and electronic control unit in the control panel at the back. Try resetting the boards first by unplugging the unit or turning it off at the circuit breaker for 10-20 minutes and then reconnecting. Press the Pause/Cancel/Stop button twice to clear the display. If that does not fix the issue, check for any loose wire connections or visible damage to the wiring or boards at either the machine control board or motor control boards. You may need to replace either or both of the boards or the wiring harness. Good luck with your repair.
Related Parts:
Customer Repair Stories
Your search term must have 3 or more characters.
Keep searches simple. Use keywords, e.g. "leaking", "pump", "broken" or "fit".
Sorry, we couldn't find any existing installation instruction that matched.
My washer would not always finsh the cycle (most of the time it would run between 2 and 30 minutes) and then the time display would flash and the washer would shut down and beep. An f06 fault code flashed in the display.
First I removed the screws and the plastic slide clips to remove the back plate. I then went to the lower right of the washer and found the motor control unit. It has about four plus going into it. The front inside mount of the control unit has a clip on it that must be pushed so you can pull the unit free of the bottom of the machine. Once the control unit was free I flipped open the plug cover with a screwdriver which just snaps over the plugs. I then removed the plugs from the unit carefully so I didn't break them. It was a tight work space and I had to pop out some of the clips that hold the wire harness in place to get some slack in the wires. I then pushed up on the washing drum which gave me enough room to slide to old unit out and get the new one in. Then just reconnect the plugs, plug cover, snap the unit back into place, refit and wire harness clips that where removed, and place the back panel of the machine back on. I tested mine before putting the back panel on and it completely solved the problem. Note that there are 2 control units in this machine 1. motor control and 2. the central control located behind the display. I was told it could have been either one of them, but after some research I chose the motor control unit since it seemed to be a problem with the tachometer sensor which is read through the motor control unit.
Other Parts Used:
Bradley from Red Wing, MN

Difficulty Level:

Really Easy

Total Repair Time:

15 - 30 mins

Tools:

Nutdriver, Screw drivers
91 of 100 people
found this instruction helpful.
Was this instruction helpful to you?
error F 11. Mashine would not run
removed screws on front control panel. found info sheet. read that this part was correct. replaced the motor control unit tho saw no damage on old unit and it works fine now.
Other Parts Used:
Christina from Englewood, FL

Total Repair Time:

30 - 60 mins

Tools:

Pliers, Screw drivers
26 of 35 people
found this instruction helpful.
Was this instruction helpful to you?
Motor Control Board faulted.
I read the instructions once and then started. It was easy but did take an hour to do the entire job.
Other Parts Used:
Brent from Normandy Park, WA

Total Repair Time:

30 - 60 mins

Tools:

Pliers, Screw drivers
19 of 30 people
found this instruction helpful.
Was this instruction helpful to you?
Model Cross Reference
This part works with the following models:
PartSelect Number:
PS10064572
Manufacturer Part Number:
W10756692
Brand
Model Number
Description