Noise Filter - 275V and 50/60Hz
$
65.05
In Stock
Get this part fast! Average delivery time for in-stock parts via standard shipping: 1.8 days.
PartSelect Number
PS11753813
Manufacturer Part Number
WPW10367632
Manufactured by
Whirlpool
Troubleshooting
This part works with the following products:
Washer, Dryer, Washer Dryer Combo.
This part works with the following products:
Whirlpool, Kenmore, Maytag, KitchenAid.
Part# WPW10367632 replaces these:
461970255241, 8181683, 8181922, 8183019, 8540229, 8540230, W10306592, W10326464, W10339736, W10355868, W10367632
Questions and Answers
We're sorry, but our Q&A experts are temporarily unavailable.
Please check back later if you still haven't found the answer you need.
5 questions answered by our experts.
Your search term must have 3 or more characters.
Keep searches simple. Use keywords, e.g. "leaking", "pump", "broken" or "fit".
Sorry, we couldn't find any existing answers that matched.Try using some different or simpler keywords, or submit your new question by using the "Ask a Question" button above!
Machine running in wash cycle, removed back panel to check for noise while machine running. Machine stopped when panel removed. Now wont power on, even w panel replaced. No lights nothing.
For model number WFW9150ww
Hello Ron, thank you for your question. The filter is a line filter getting rid of any noise in the power supply that would cause issues with the way the unit runs. The control boards are sensitive to disturbance in the lines. The filter being burnt would indicate that it has failed and you will want to replace it. I hope this helps!
2 people found this helpful.
We have been having intermittent dl errors. The door switch assembly has been replaced. It is mounted properly and securely. We also reset all connectors to the power pack and the noise filter, we discovered that removing and reconnecting the 3 connections to the noise filter often immediately resolved the dl failure- for a while. The dl failure would be preceded by a series of clicks but the door would not lock. Could the noise filter be the cause of the dl errors
For model number GHW9100LW2
Hello Carole, thank you for your question. Yes, the noise filter could be causing that issue. We would recommend replacing that part and if that doesn't fix the issue, the main board could be at fault. I hope this helps.
2 people found this helpful.
With the electrical supply noise filter keep the washing machine from getting power supply and cause an apparent "no power" situation?
For model number 110.29822800
Hi Tim, Thank you for your question. A washing machine noise filter prevents the control board from experiencing power surges by filtering the electrical supply to it. If the electronic control board is not receiving power, you will need to check both the noise filter and the electronic control board. You will need to test the noise filter with a multi-meter. Here is a link to one of our videos on YouTube that you may use as a general reference on how to use one, https://www.youtube.com/watch?v=bWC44fHn0As. You will need to check the electronic control board visually for signs of damage, wear or burn marks. If it shows any of these signs, the board will need to be replaced. We hope this helps. Thank you and have a great day.
2 people found this helpful.
If the noise filter module is starting to go bad, what would be the symptoms I would start to see happening? Example: Would the washer machine stop working in the middle of a cycle or not want to start at all?
For model number Ghw9400pw0
Hi Russell, Thank you for your question. If the noise filter on your washer is going bad, you will hear a loud static or buzzing sound. If you need help placing an order for it, customer service is open 7 days a week and anyone will be happy to assist you. Please feel free to give us a call. We look forward to hearing from you!
Where is the drain filter located
For model number Wfw94hexw2
Hello, thank you for reaching out. The Drain Filter comes in the drain pump which is located at the front bottom side of the washer. We hope this information helps!
Part Videos
Replacing your Whirlpool Washer Noise Filter - 275V and 50/60Hz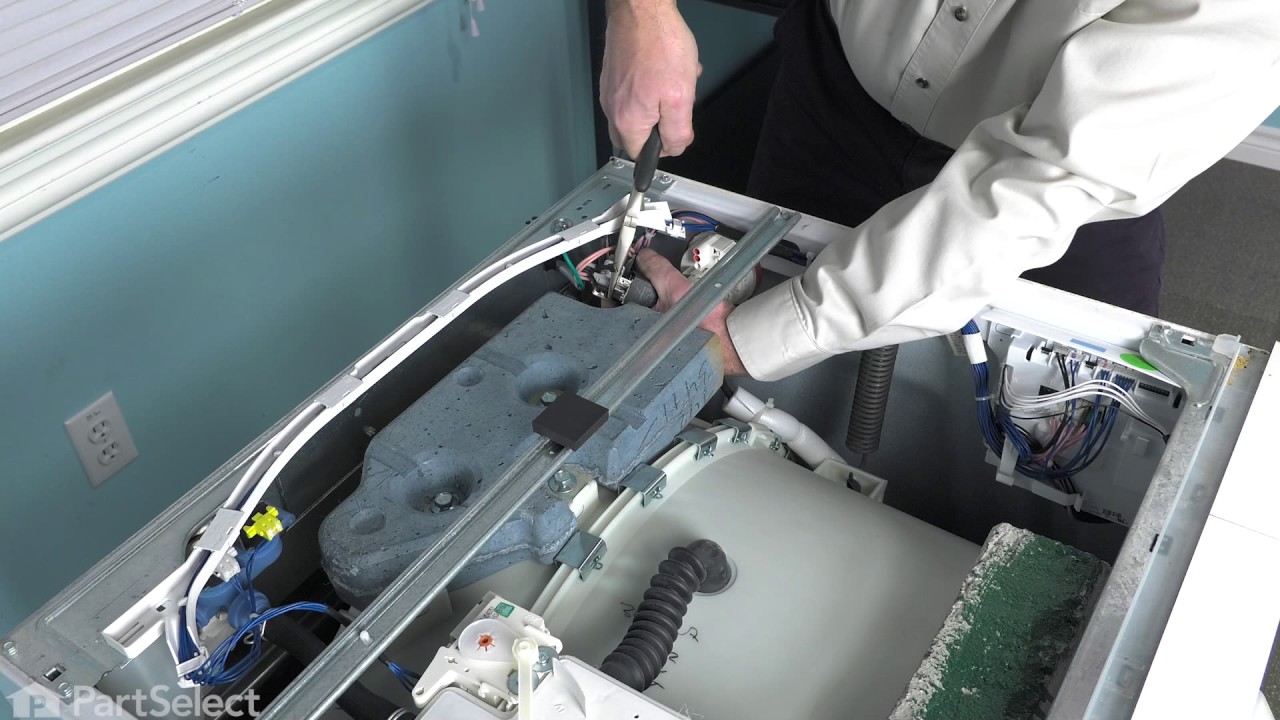 Model Cross Reference
This part works with the following models:
PartSelect Number:
PS11753813
Manufacturer Part Number:
WPW10367632
Brand
Model Number
Description