JDR8895AAS Jenn-Air Range - Overview
Sections

of the JDR8895AAS

[Viewing 8 of 8]
Manuals & Care Guides

for JDR8895AAS

Click to download
Keep searches simple, eg. "belt" or "pump".
Questions And Answers

for JDR8895AAS
We're sorry, but our Q&A experts are temporarily unavailable.
Please check back later if you still haven't found the answer you need.
6 questions answered by our experts.
Search filter:
Clear Filter
Your search term must have 3 or more characters.
Keep searches simple. Use keywords, e.g. "leaking", "pump", "broken" or "fit".
Sorry, we couldn't find any existing answers that matched.Try using some different or simpler keywords, or submit your new question by using the "Ask a Question" button above!
Jenn-aire range purchased november, 2006. Background: After 13 years of perfect service, the lower oven bake element failed, with a pop and a flash, on 12-27-2019. I replaced the element - simple job.This evening (12-30-2019) the cook top gas igniter, or their circuit, failed in that the igniters cannot be turned off. the igniters, one or more, start clicking and sparking at random, whether or not they are being used. the only way i can turn them off is to trip the appropriate circuit breaker in the panel. please consider this, and advise a course of action that will help me get our range back to go. thank you and happy new year' e. n. colburn
For model number JDR8895AAS
Hello Edward and thank you for writing. A common cause of igniters clicking constantly is excess moisture in the area. When you're cooking up a storm, pots boil over, sauces spill, stuff happens. This moisture can seep into the area where the igniter PS 11746068 lives and cause it to click when the stove or cooktop is off. However, sometimes one or more of your spark ignition switches PS2004067 can fail. If one of the switches breaks down while the electrical contacts are closed, the switch will send a continuous signal to the spark module, resulting in a burner that keeps sparking continuously. We hope this helps. Please contact us anytime if you require further assistance.
3 people found this helpful.
Related Parts:
Top right front burner does not ignite. The igniter sparks and there is gas smell present. Took top plate off and a small Flame ignited in the center. All other burners work. Could you please diagnose my issue.
For model number JDR8895AAS
Hi Paul, Thank you for your question. If your burner is not igniting, check to see if there is any food debris or a grease build-up that may be clogging it. If there is nothing clogging the burner, check the wires which connect the igniter to the control module. If they are not making a solid connection, you will not get the spark needed to properly ignite the burner. If this checks out fine, you will need to check the igniter switch with harness and the spark module to see if they are working correctly. You will need to test the parts with a multi-meter. Here is a link to one of our videos on YouTube that you may use as a general reference on how to use one, https://www.youtube.com/watch?v=bWC44fHn0As. Both of these parts should test for 120 vac. If they do not, you will need to replace them. We hope this helps. Thank you and have a great day.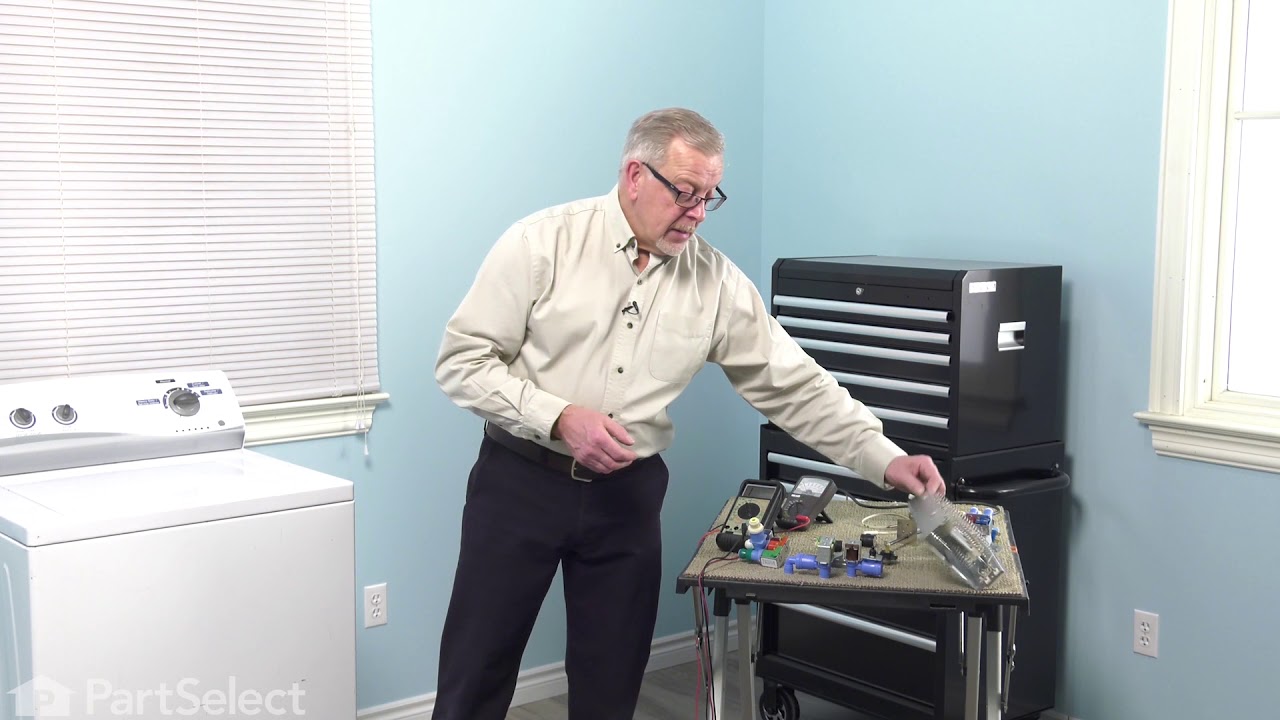 The lower bake element went out in lower oven. I ordered a new element, Put new element in oven, and it does not work. Is there any other troubleshooting that should be looked at or could the new element be bad also? All wiring and connections look good in back of oven.
For model number JDR8895AAS
Hi Jeff, Thank you for your question. If the bake element is defective, you should first do a visual check. If the element is blistered or separated, then it should be replaced. If the element appears to look normal, then turn the oven on to a bake function for a minute and then turn it off. Check the element for signs of heating and if it is still cold then it may be defective. If the lower bake element shows no visible signs of damage, you will need to test it with a multimeter for continuity. Set your multimeter to the Rx1 setting and touch the probes to the element's terminals. The exact reading of a functional bake element varies from model to model, but almost all fall somewhere between 19 and 115 ohms of resistance. Refer to your owner's manual to determine what reading your test should produce. If your element no longer has continuity or is damaged, you will need a replacement bake element. If the bake element is fine, you will need to check the oven temperature sensor, the electronic control board and the wiring between the parts to see which one is causing the issue. Once you have determined the part you need, please feel free to call customer service. We are open 7 days a week and anyone will be happy to assist you. We look forward to hearing from you!
Related Parts:
I would like to know when this range was in production
For model number JDR8895AAS
Hello Penny, thank you for your question. The manufacturing date is 2004. Good luck with your repair.
Top oven comes on and reaches temperature set then red oven temp light starts blinking oven and it shuts down, What can be wrong?
For model number JDR8895AAS
Hello Donna, thank you for contacting us. We would recommend testing the upper bake element, part number PS2082040, the lower bake element, part number PS11744518, and the temperature sensor, part number PS1570174, for continuity using a multimeter. If this does not help, the issue is probably related to the control board. Please reach out to customer service if you need help placing an order. Glad to be of help!
Related Parts:
Common Symptoms

of the JDR8895AAS

[Viewing 11 of 11]
Keep searches simple. Use keywords, e.g. "leaking", "pump", "broken" or "fit".
Oven not holding 350 F, when cooling the coils did not reheat
Removed the oven door by opening slightly, then pic door up to remove. Remove 2 screws holding oven sensor in place, gently pull on sensor to remove, had to remove about 8 inches to get at plastic connector. Unplug connector, had to use an adapter cable supplied with the PartSelect kit to install new sensor, push cable back into opening, reinstall 2 screws. The oven works fine! Note that due to thermal lag the temperature overshoots to 370 degrees and undershoots to 340 degrees, this appears to be normal oven operation. Putting door back in place was easy.
Parts Used:
Difficulty Level:

Really Easy

Total Repair Time:

15 - 30 mins
152 of 190 people
found this instruction helpful.
Was this instruction helpful to you?
Upper broiler element (of upper over) burnt out
This particular model has a bracket that holds the element close to the oven ceiling, so I had to unscrew that as well as the element mounting screws on the back oven wall. The hardest part (not that hard) was the connectors were really tightly clamped to the element terminal. I had to use pliers to help wiggle them off the tips. Recommend doing this very gently yet firmly - I was worried about ruining the connectors or the wires to the oven. The element was deader than dead and actually fell apart in three places once it was detached. The new replacement element arrived a couple days later. Putting it in was a breeze, although the oven is quite dark and I needed Mrs. Handyman to hold a flashlight so I could get the screws in. Oven works fine now.
Parts Used:
Todd from San Antonio, TX

Total Repair Time:

15 - 30 mins

Tools:

Pliers, Screw drivers
79 of 86 people
found this instruction helpful.
Was this instruction helpful to you?