Defrost Thermostat
$
26.80
In Stock
Get this part fast! Average delivery time for in-stock parts via standard shipping: 1.8 days.
PartSelect Number
PS469269
Manufacturer Part Number
5303917954
Manufactured by
Frigidaire
Product Description
Defrost Thermostat Specifications
This limiter thermostat cuts out when the temperature inside your refrigerator reaches 55 degrees Fahrenheit and kicks back in when the internal temperature drops to 20 degrees Fahrenheit.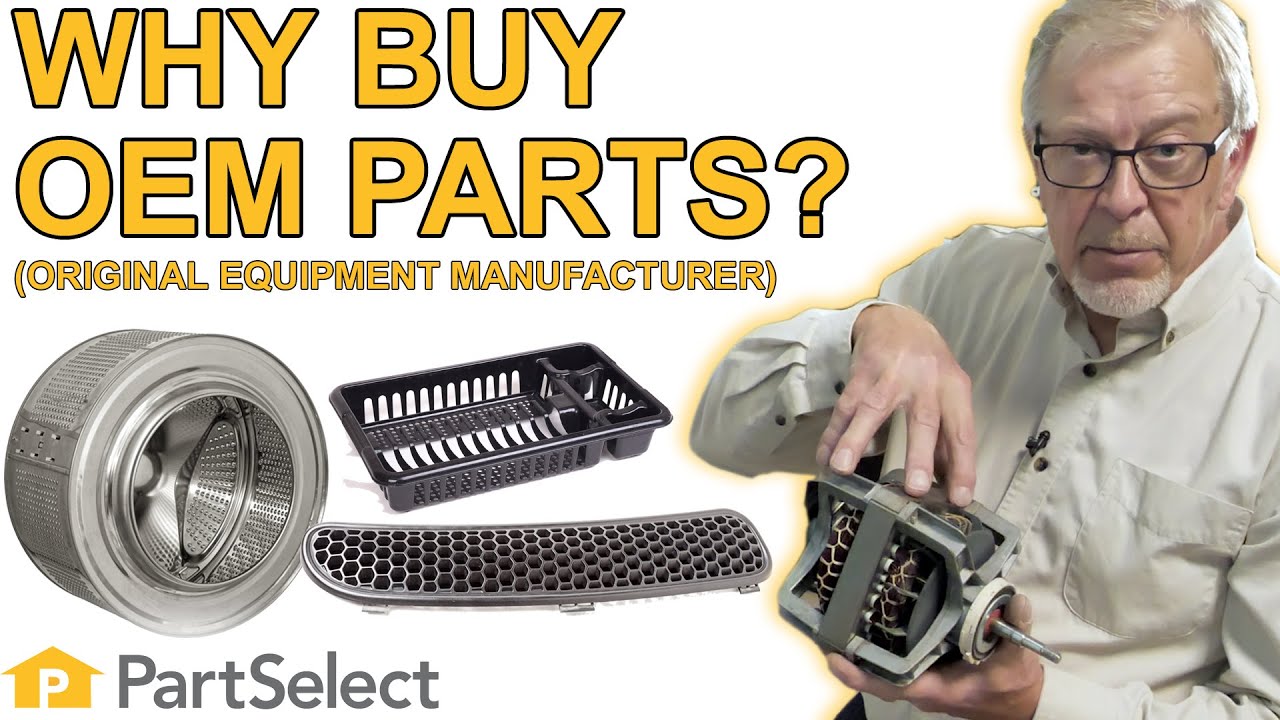 How Buying OEM Parts Can Save You Time and Money
Troubleshooting
This part fixes the following symptoms:
Fridge too warm | Freezer not defrosting | Freezer section too warm | Fridge runs too long
This part works with the following products:
Refrigerator, Freezer.
This part works with the following products:
Frigidaire, Kenmore, Kelvinator, Gibson.
Part# 5303917954 replaces these:
AP2150024, 401, 5303917954, 06599538, 08000073, 08011166, 08017563, 218876901, 218916201, 3001363, 3007540, 3015075, 3016814, 3204985, 5303007540, 5303016814, 5303211289, 5303211396, 5303283296, 5303300820
... Show more
, 5303917626, 5303917627, 5308011166, 5308871201, 5308871202, 5308871203, 5316269001, 5604-23-5, 6599538, 8000073, 8011166, 8017563, 86498, C008871201, C008871202, C008871203, DG162690-01, F000112205, F000128154, F112205, F128154, G158067, G158068, G158749, G158750, G162690, G162690-01, G162697-01, G166153, G166157, G185196, G189055-01, G191652, R000900749 Show less
Questions and Answers
We're sorry, but our Q&A experts are temporarily unavailable.
Please check back later if you still haven't found the answer you need.
2 questions answered by our experts.
Your search term must have 3 or more characters.
Keep searches simple. Use keywords, e.g. "leaking", "pump", "broken" or "fit".
Sorry, we couldn't find any existing answers that matched.Try using some different or simpler keywords, or submit your new question by using the "Ask a Question" button above!
Can the defrost thermostat be checked with an ohm meter. I have no continuity at ambient temp. Do i have to cool it down or heat it up to check the continuity?
For model number FRS26ZRFW3
Hi Thomas, Thank you for the question, The best way to do this is to remove the thermostat from the refrigerator so you can control the temperature of the sensor. You can let the sensor warm up to room temperature. With the sensor warmed up to room temperature the sensor should read approximately 6.2K Ohms at 68°F. With the thermistor submerged is a glass full of ice water, the sensor should be very close to 32°F which should read approximately 16.3K Ohms. If the values that you are getting are far off from these readings, then the sensor is bad and should be replaced. Hope this helps!
7 people found this helpful.
Hello! My problem is our freezer keeps defrosting. The temp. In the freezer ranges from 21 to 40 degrees. It took 3 days for it to make ice cubes. What is your opinion on fixing it. It's 10 years old. Thank you in advance
For model number FRT18HS6JB4
Hi Deb, Thank you for your question. There are a couple of parts that you could check to see if they are working correctly. You should take look at your defrost timer, your defrost thermostat, and your run capacitor. You can test all of those parts with a multi meter to make sure that they are working. If they are, you might have to check your cold control thermostat for your freezer. It could be that part that is causing the wrong temperatures in your appliance. I hope that helps. Good luck with your repair.
4 people found this helpful.
Part Videos
Replacing your Frigidaire Refrigerator Defrost Thermostat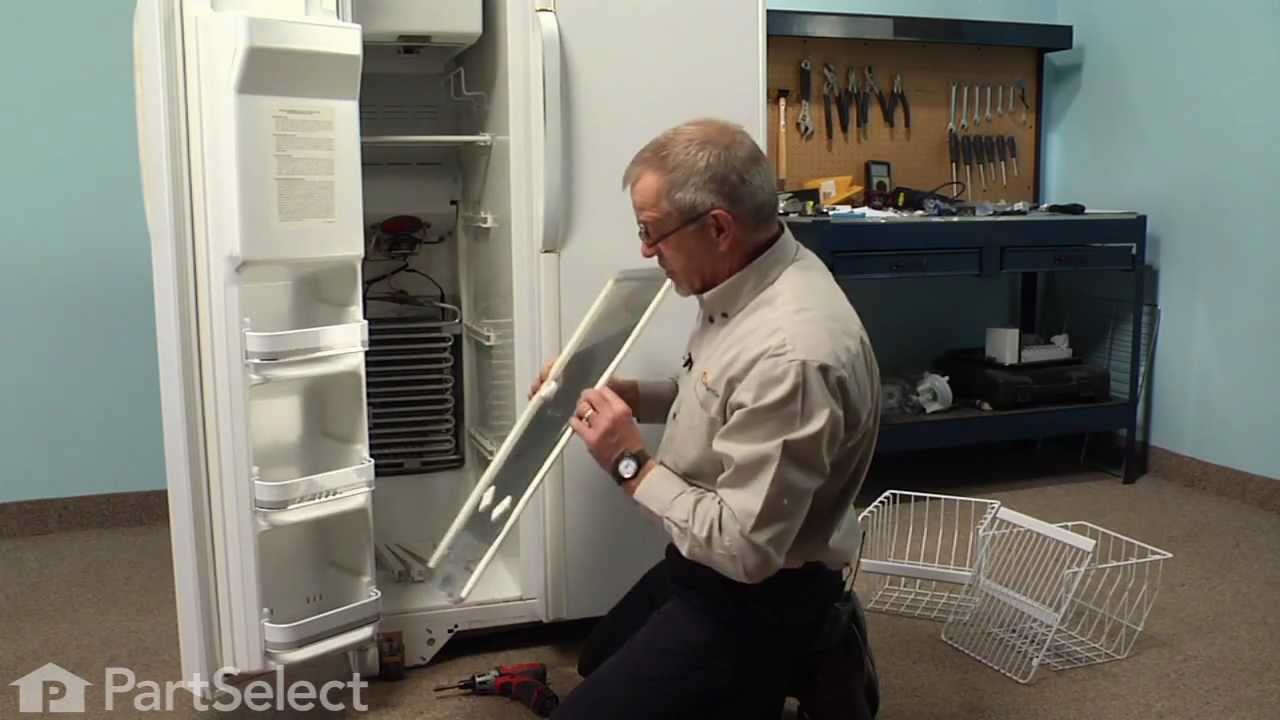 Customer Repair Stories
Your search term must have 3 or more characters.
Keep searches simple. Use keywords, e.g. "leaking", "pump", "broken" or "fit".
Sorry, we couldn't find any existing installation instruction that matched.
Customer Reviews
Filter By Rating:
5 Stars

8

4 Stars

0

3 Stars

0

2 Stars

0

1 Star

0
Your search term must have 3 or more characters.
Keep searches simple. Use keywords, e.g. "leaking", "pump", "broken" or "fit".
Sorry, we couldn't find any existing reviews that matched. Try using some different or simpler keywords.
Verified Purchase
fast service/great instructions
Had absolutely no problem in replacing the part - fridge is now quiet & works great! Will keep you in mind for future repairs. Thank you.
Verified Purchase
Easy Repair
Great price and fast shipping. Ordered this part along with a start relay. Easy to follow video's on website. Total cost for parts was about $100, would have easily been a $400+ repair bill for service call.
Verified Purchase
Our Fridge is working properly again thanks to a new thermostat
Based on the online videos a non functioning defrost thermostat was causing the refrigerator not to cool as the cooling coil was icing up due to the auto defrost heater not turning on. The new defrost thermostat kit arrived as scheduled, it only took an hour to take out the old one( most of the time was using a hair blow dryer to melt the ice off the coil) and install the new one following the easy instructions provided. The refrigerator is working like new again, Don.
Wendel T
- February 19, 2020
Verified Purchase
Worked as expected
This was an easy fix. Now the refrigerator works again.
Nick P
- October 22, 2019
Verified Purchase
Good service fast delivery
The part war right. thanks
Verified Purchase
Very easy to install. Great product, as described.
Fast shipping, fridge is back to life. Thank you.
Florent C
- March 11, 2019
Verified Purchase
Easy replacement
This part did the job. Really happy
Verified Purchase
Satisfied..
I'm still waiting for the repair man. Thanks for the service very satisfied.
Model Cross Reference
This part works with the following models:
PartSelect Number:
PS469269
Manufacturer Part Number:
5303917954
Brand
Model Number
Description