Hose Clamp
$
13.07
In Stock
Get this part fast. Average delivery time via standard shipping: 1.8 days.
PartSelect Number
PS11740613
Manufacturer Part Number
WP285655
Manufactured by
Whirlpool
Product Description
Hose Clamp Specifications
This hose clamp is sold individually.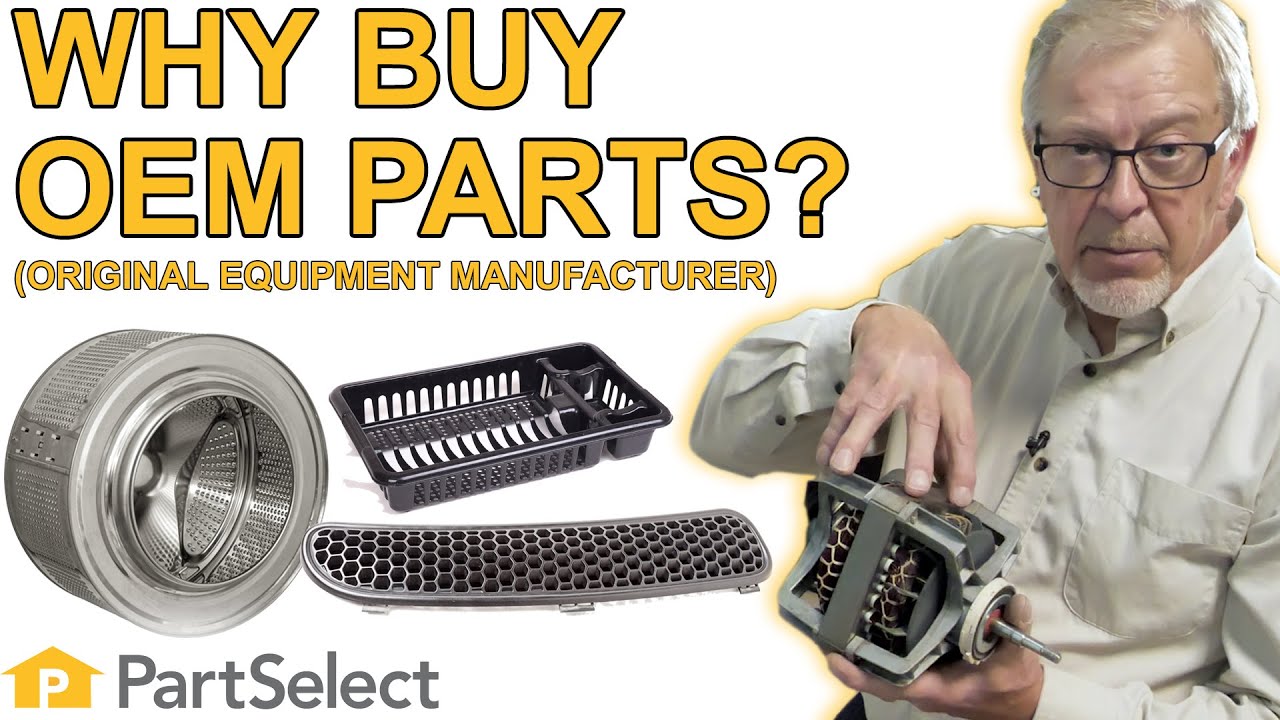 How Buying OEM Parts Can Save You Time and Money
Troubleshooting
This part fixes the following symptoms:
Leaking
This part works with the following products:
Washer, Dishwasher, Washer Dryer Combo, Refrigerator.
This part works with the following products:
Kenmore, Whirlpool, Maytag, Amana.
Part# WP285655 replaces these:
AP6007497, 01500081, 01500148, 01500206, 01500208, 01500214, 0808186, 113200354, 113200366, 14001075, 14001076, 14219080, 14220070, 14224489, 17225, 200461, 200908, 200909, 201011, 20211
... Show more
, 202574, 20391, 204680, 21001875, 21002254, 210597, 211641, 21276, 214875, 22001640, 22001820, 22001984, 22002054, 22002838, 22002853, 22003295, 22003596, 22003897, 22003933, 22004375, 24001438, 25-6068, 25-7080, 25-7797, 25-7881, 27001024, 27001223, 27151, 27153, 272803, 272849, 272851, 272852, 272853, 272854, 272858, 27644, 285655, 287323, 288003, 288004, 288094, 29176, 29439, 326031815, 326038497, 326049294, 33748, 34-0534, 34001315, 34894, 353093, 353097, 35370, 35384, 36802, 370445, 370446, 370447, 370449, 371498, 371500, 40109101, 410297, 4159784, 4160500, 42011233, 42011267, 42048095, 42048116, 42048119, 42048125, 4340211, 4355207, 451200, 451201, 451202, 451203, 451204, 52754, 596592, 596595, 596616, 596727, 61001162, 614.4098, 619584, 65349, 660626, 660628, 712138, 719649, 719650, 719933, 757388, 757442, 80-8186, 808186, 8181753, 8182375, 8182425, 8182768, 8182906, 8317496, 8317946, 8318497, 910068, 9411984, 9414925, 9420906, 965289, 96739, 96991, 98014, A3326001, A3326003, DC65-00009A, M0103004, P113200366, R0000457, R0213577, R0601505, R0601515, R0601516, R0601517, R0601518, R0601519, R0601541, R0601549, R0601551, R9800067, W10112110, W10142630, W10151157, W10156063, W10245724, W10421047, W10527162, W10736530, W11375994, WP22001984, Y01500081, Y01500148, Y01500206, Y01500208, Y01500214, Y0808186, Y22001820, Y6144098, Y757388 Show less
Questions and Answers
We're sorry, but our Q&A experts are temporarily unavailable.
Please check back later if you still haven't found the answer you need.
2 questions answered by our experts.
Your search term must have 3 or more characters.
Keep searches simple. Use keywords, e.g. "leaking", "pump", "broken" or "fit".
Sorry, we couldn't find any existing answers that matched.Try using some different or simpler keywords, or submit your new question by using the "Ask a Question" button above!
Have a leak clean all the water up on floor, is dry wash cloth now don't see no water floor is dry
For model number wtw8240ywo
Hi Charles, we cannot be 100 percent certain what is causing the issue. The hose clamp part WP596669 is our best guess as to what would fix your problem. Thank you for your question and good luck with your repair!
2 people found this helpful.
How do i remove the cabinet on this model of Maytag washer? I have a leak and i can't get the cabinet off to determine where the leak is coming from. It might be something as simple as a hose clamp, but i'm not smart enough to determine how to remove the cabinet. Any and all help will be greatly appreciated. Thanks for your time.
For model number mvwb835dw1
Hi Merrill, Thank you for your question. There is a video on our website that you can reference on how to remove the cabinet. The washing machine in the video may not show exactly like the one you have and the part being installed is the clutch assembly, but it will show you how to remove the cabinet. You will find the video under part number PS334641. I hope this helps. Thank you and have a great day!
1 person found this helpful.
Part Videos
Replacing your Kenmore Washer Hose Clamp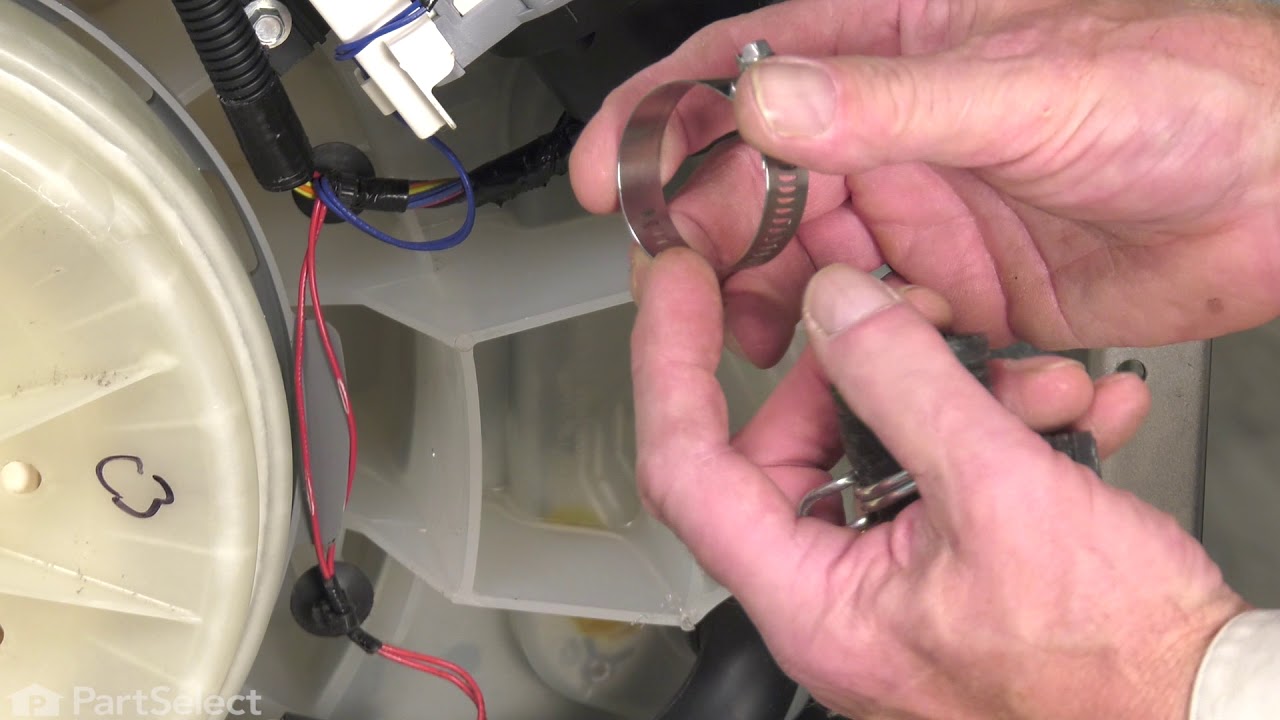 Customer Repair Stories
Your search term must have 3 or more characters.
Keep searches simple. Use keywords, e.g. "leaking", "pump", "broken" or "fit".
Sorry, we couldn't find any existing installation instruction that matched.
Drive Pump Leaked
It took some trial and error but overall not a difficult project. 1. Take the front covers off. 2. Undo the pully spring to loosen belt 3. Remove belt off idler pulley wheel and free up belt from the large wheel. 4. Disconect the wiring harness and the hoses. 5. Undo the motor mounting bolts (4) 6. Take motor out of washer and remove the 3 screws holding the pump to the motor. 7. The pump had melted to the shaft and required I chisel the pump off of the shaft. 8. Attach new pump paying attention to where the belt is positioned. 9. Reattach the motor bolts, hoses, and wiring harnes. 10. Attach the belt and test the pump. 11. Put the front back on.
Difficulty Level:

A Bit Difficult

Total Repair Time:

30 - 60 mins

Tools:

Pliers, Screw drivers, Socket set, Wrench set
73 of 89 people
found this instruction helpful.
Was this instruction helpful to you?
Water leak noted on floor at front of washer and at sides
Occasional noted leak became worse and I had a repair service out. Incorrect detection of outer tub seal made so cancelled them and read comments about raising the top. Did so just at start of a rinse cycle to see soapy water shoot from top of syphon break then continue to dribble out through tub empty process--this is what had cause the water to flow down the interior drain hose and out through the side and bottom near the pump.

Ordered all the parts shown here and they arrived just in time for planned work. Did not need or use the clamp and gasket purchased as the gasket was included in the break package and I really like the old-style clamps much better.

Replaced the break and the elbow and put it back together. Things went south on a rinse as water shot out the back hose at the new elbow. I had not realized the size of the new elbow was smaller than the original. Went back to the old elbow but it bothered me that it would still move when the 4 assembly bolt-screws were completely tight.

So far this seems to have worked. There does not seem to be any leaking at all. For those who read this, the job could be done in about and hour for less than I spent if you observe and diagnose properly. It appears that the washer at the end of the Syphon Break wore out and that is what caused the leak.

Thanks much to PartSelect for being in business and to all the posters on this site for helping everyone to get these things done right!
56 of 64 people
found this instruction helpful.
Was this instruction helpful to you?
Cracked hose AGAIN!
Hired someone. Note: I purchased two (2) hoses and (2) clamps -- this is the third time I am replacing a cracked hose. The manufacturer needs to use better quality and more flexible material for hoses.
BLANCHE from OSSINING, NY

Total Repair Time:

Less than 15 mins
5 of 16 people
found this instruction helpful.
Was this instruction helpful to you?
Model Cross Reference
This part works with the following models:
PartSelect Number:
PS11740613
Manufacturer Part Number:
WP285655
Brand
Model Number
Description