Upper Dishrack Assembly
$
110.43
In Stock
Get this part fast! Average delivery time for in-stock parts via standard shipping: 1.8 days.
PartSelect Number
PS10062926
Manufacturer Part Number
5304498202
Manufactured by
Frigidaire
Troubleshooting
This part works with the following products:
Dishwasher.
This part works with the following products:
Frigidaire, Kenmore, Crosley, Westinghouse.
Part# 5304498202 replaces these:
AP5954605
Questions and Answers
We're sorry, but our Q&A experts are temporarily unavailable.
Please check back later if you still haven't found the answer you need.
5 questions answered by our experts.
Your search term must have 3 or more characters.
Keep searches simple. Use keywords, e.g. "leaking", "pump", "broken" or "fit".
Sorry, we couldn't find any existing answers that matched.Try using some different or simpler keywords, or submit your new question by using the "Ask a Question" button above!
Is this the same as part #154331604?
For model number FDB2400KW5B
Hello Greg, thank you for writing. The two parts are not interchangeable. The replacement for your model is this part PS10062926.
3 people found this helpful.
Will this top rack fit Kenmore dishwasher model 66513599k600?
For model number Kenmore 66513599k600
Hello Darren and thanks for writing. No, but Part Number: PS12348079 is in the list of compatible items for your model. We hope this helps. Please contact us anytime.
Related Parts:
Do you have upper and lower racks for this model?
For model number 63077943011
Hi Pam. Sadly the requested parts are discontinued, however you can contact the manufacturer to see if they have a suggested replacement. If they can provide you with a part number feel free to contact us back to see if we have the part in stock. Thank you for your question and good luck with your repair.
The sprayer in my model is different than the video … does that matter?
For model number FFBD2406NS6A
Hello Mike, Thank you for your inquiry. The parts are used in multiple models and are designed to give you a general idea of the repair. The upper rack for your model should install the same way, the center spray arm attaches to the bottom of the rack with a molded retainer clip, you would just use a flat blade screwdriver to detach the clip, then align and attach the spray arm to the new rack. Good luck with your repair.
Will this top reach for in my Frigidaire model #FFBD2406NB7B?
Hi Erin, Thank you for your question. This would not be the correct upper dishrack assembly listed for your dishwasher. The part number listed under your model number for the upper dishrack assembly is PS12585621. If you need help placing an order for it, customer service is open 7 days a week and anyone will be happy to assist you. Please feel free to give us a call. We look forward to hearing from you!
Related Parts:
Part Videos
Replacing your Frigidaire Dishwasher Upper Dishrack Assembly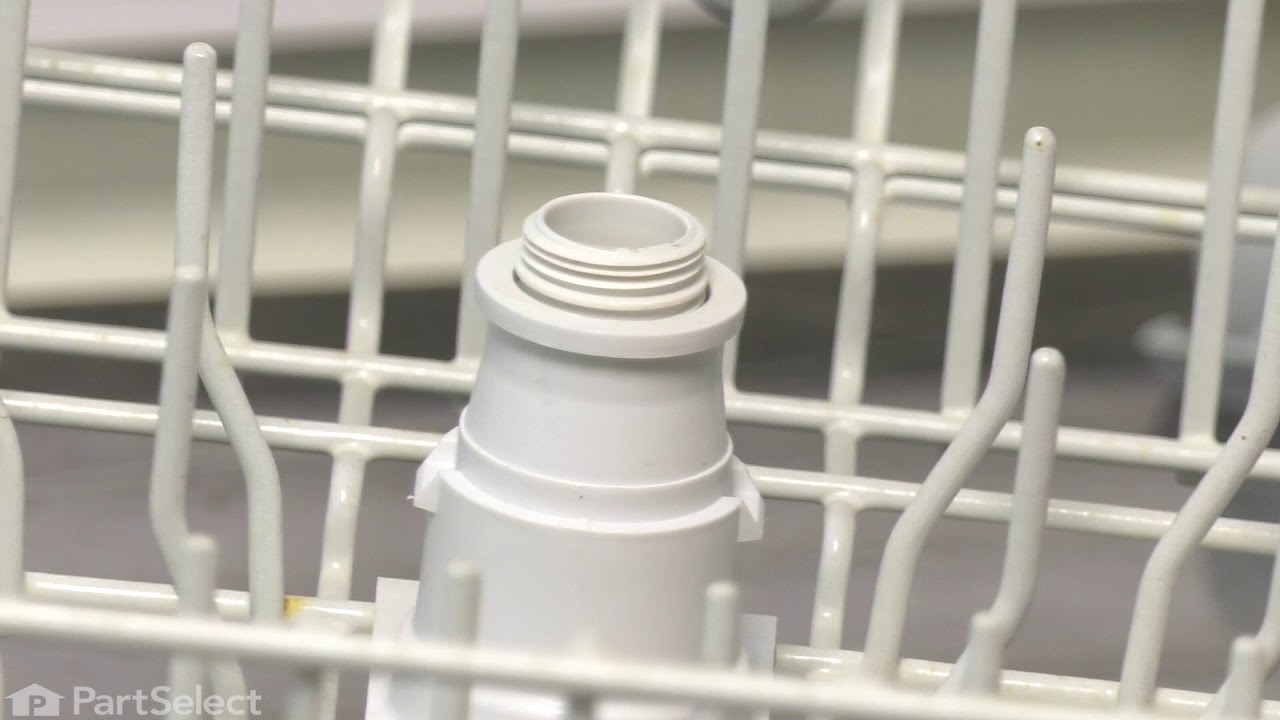 Model Cross Reference
This part works with the following models:
PartSelect Number:
PS10062926
Manufacturer Part Number:
5304498202
Brand
Model Number
Description